FHA Loans
It's easy to understand why many people looking for a new home are turning to FHA insured loan programs. Because FHA Loans are insured by the Federal Housing Administration homebuyers have an easier time qualifying for a mortgage. Those who typically benefit most by an FHA loan are first-time home buyers and those who have less than perfect credit.
FHA Loan Benefits
FHA insured mortgages are some of the best kinds of mortgages available. This is because they can help more people into the home buying market. Check out the list below to understand some of the most basic benefits of an FHA mortgage.
Easier to Qualify for – because they're backed by the federal government, lenders are more likely to give you the kind of loan that you need.
Lower Credit Borrowers Qualify – because FHA insured loans are backed by the government those with a poor credit history have an easier time getting this kind of loan.
Better Interest Rates – with the backing of the government these loans typically have a better interest rate than most traditional mortgage loans.
Better Home Stability – the FHA has programs designed to help homeowners keep their homes during hard times. The will work with you to help your home from falling into foreclosure. Always try to work out problems with your lender before the situation becomes dire.
These materials are not from HUD or FHA and were not approved by HUD or a government agency.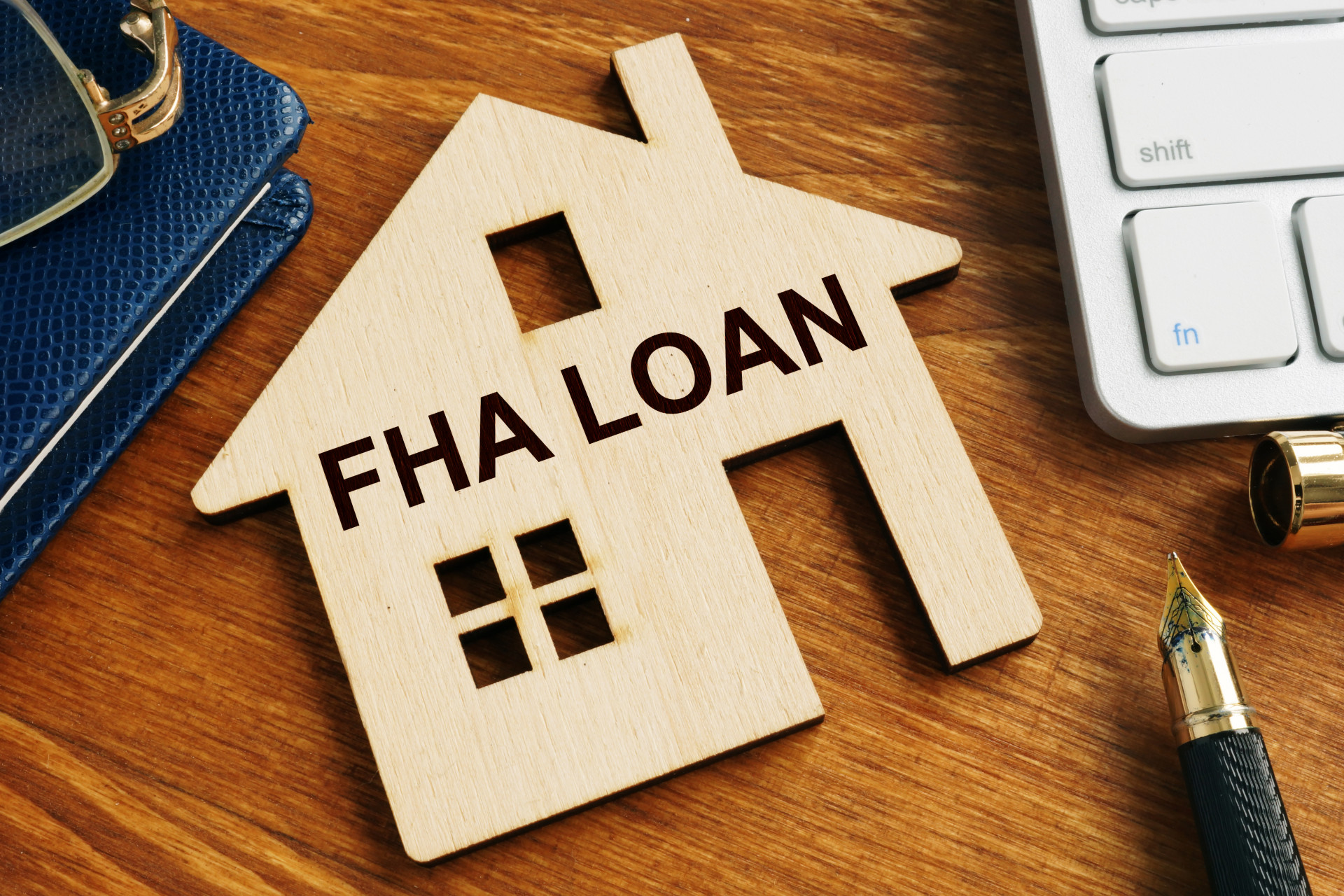 FHA Loan Checklist
When you're applying for an FHA loan the following list of documents will help expedite the process. We can help you understand any part of the FHA loan process so don't hesitate to contact us with any questions.
Employment & Income Info
Past two years federal tax returns, all schedules.
Past two years W-2's, 1099's and any other necessary tax forms.
One month worth of newest pay stubs.
Asset Info
Past two months full bank statements for all accounts.
Any recent statements from investment accounts (retirement, 410k, mutual funds, etc.) if being used for down payment or reserves.
Personal Info
Driver's License or other official State identification.
Any Divorce, Child Support, Alimony Documents.
Green card or work-permit (if applicable).
These materials are not from HUD or FHA and were not approved by HUD or a government agency.
FHA Loan Common Questions
Check out our list of common questions related to FHA mortgages. 
What is the FHA?
FHA stands for the Federal Housing Administration. It was created in 1934 to help Americans get into homes.
What makes a FHA insured mortgage beneficial?
A FHA insured mortgage is easy to qualify for, can be obtained with less than perfect credit, costs less and requires a smaller down-payment.
Where can I find FHA forms and other literature?
A great source for FHA forms and information is https://www.hud.gov/topics/buying_a_home.
What is the FHA loan limit in my area?
The loan limit across the country is different. Click here to see limits in your area.
Can I pay an FHA loan off early?
Yes, however be sure to check the pre-payment section of your contract before signing.
Can I refinance a fixed rate FHA loan?
Yes. Talk with one of our professionals today to see if refinancing makes sense for you.
Will I have to pay mortgage insurance with an FHA loan?
Yes, in fact FHA mortgages often require you to carry mortgage insurance for longer than most conventional loans.
Can I get a "fixer-upper" of a home with a FHA mortgage?
Yes, however you might be required to fix certain problems in the home before you can get the full loan. Speak with us today for details on this.
These materials are not from HUD or FHA and were not approved by HUD or a government agency.
FHA Qualifications
Qualifying for a home mortgage loan can be difficult without a sizable down payment and a moderate credit report. If this describes you and your financial position, an FHA loan may be for you! There are fewer restrictions for FHA loan qualification in comparison to a standard mortgage loan. Qualifications for an FHA loan are:
Proven employment status of at least 2 years.
Steady or increasing income over a 2 year period.
History of on-time payment. No more than two missed payments on your credit.
If you've filed for bankruptcy you must wait at least 2 years and have good credit since you filed.
Those with foreclosures must wait at least 3 years since the most recent foreclosure.
Only certain properties are eligible - single-family homes, warrantable condominiums, and 2-4 unit properties.
The property must be your primary residence.
These materials are not from HUD or FHA and were not approved by HUD or a government agency.
FHA Streamline Refinance
What Is An FHA Streamline Refinance?
If you already have an FHA mortgage then you might qualify for a FHA Streamline Refinance. An FHA Streamline Refinance is a great way for a borrower with an existing FHA backed mortgage to reduce their interest rate, reduce their payment or possibly both.
Here are some really cool facts about an FHA Streamline Refinance:
An Appraisal May Not be Required – because your loan is already guaranteed by your existing FHA loan, the FHA will allow you to use your home's original purchase price as your home's current value.
You can still refinance even if you are underwater – even if you owe more than your home is worth, you might still be able to get an FHA Streamline Refinance loan.
There is no FHA prepayment penalty to worry about.
FHA Streamline refinance rates are the same as "regular" FHA loan rates.
Income verification is not required with an FHA Streamline Refinance
Credit score verification is not required with an FHA Streamline Refinance – instead of checking your credit, your payment history is used to determine fi you qualify or not. You must have no late payments in the last 90 days and only one or less late payment within the last 12 months.
The Refinance Must Have A "Purpose"
Streamline Refinance applicants must demonstrate that there's a Net Tangible Benefit in the refinance or in other words a legitimate reason for refinancing. For Example:
Refinancing from an Adjustable Rate Mortgage to a Fixed Rate Loan.
or Reducing your principal + interest + mortgage insurance 5 percent or more.
Your Loan Balance May Not Increase To Cover The New Loan Costs
The FHA prohibits increasing a Streamline Refinance's loan balance to cover associated loan charges. The new loan balance may increase but only by the cost of the Upfront Mortgage Insurance Premium. All other costs -- origination charges, title charges, escrow -- must either be paid by the borrower as cash at closing, or credited by the loan officer in full.
These materials are not from HUD or FHA and were not approved by HUD or a government agency and in some cases a refinance loan might result in higher finance charges over the life of the loan.